Emerging Development: Radio Block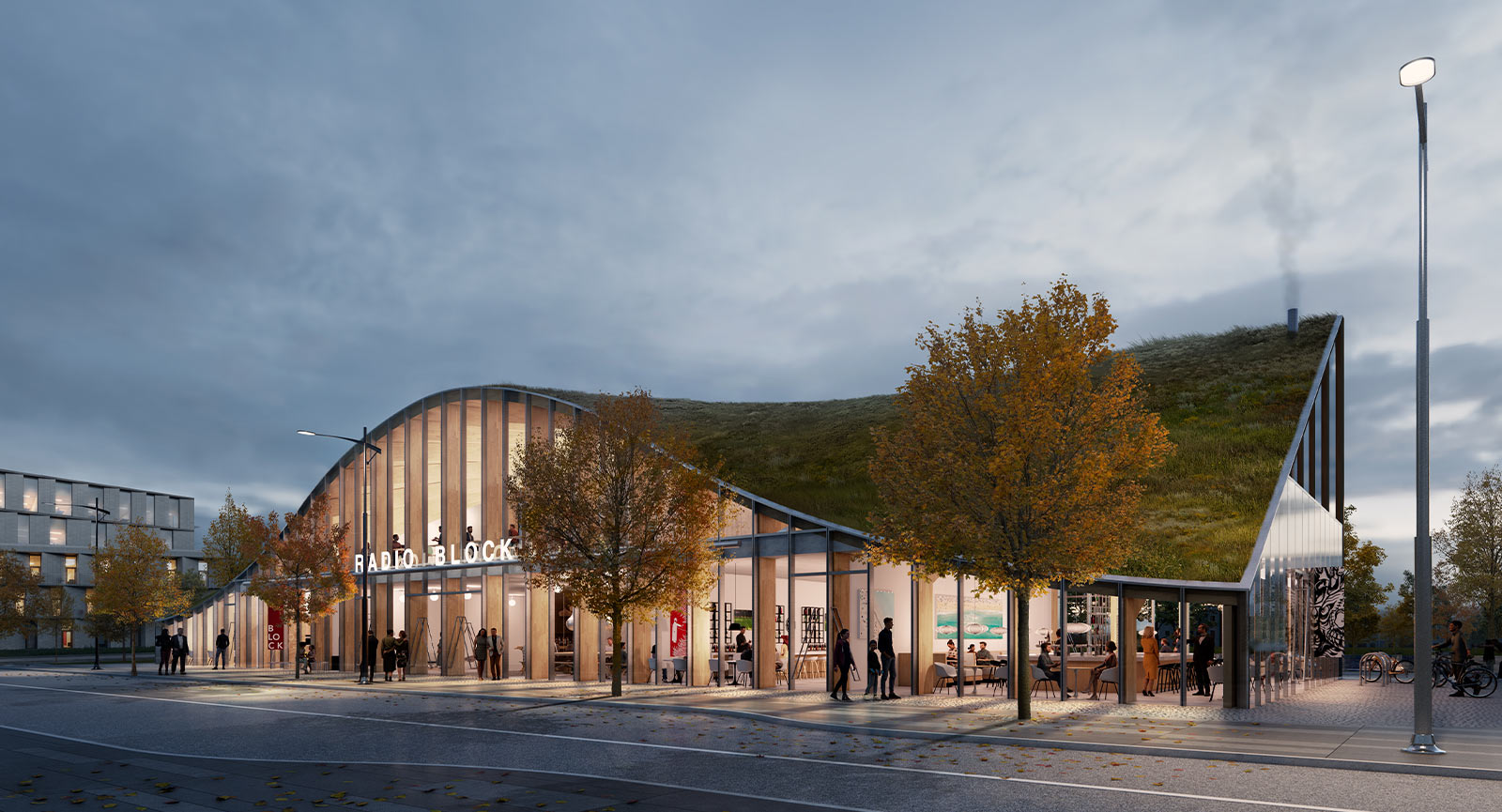 This Land Use Redesignation (LOC2022-0231) and Development Permit Application (DP2023-00305) will enable the development of Radio Block, a gateway to the new Radio Park of West District with small-scale commercial. The application proposes a Direct Control (DC) District that is very similar to the site's existing DC District, and a slight shift in proposed shape and location of the Radio Block site, to better frame the surrounding streets and welcome residents and visitors into the new park space.
Radio Block is an innovative commercial building located on the edge of Radio Park, along Broadcast Avenue at the heart of West District. The building will feature a green roof and world class architecture to create an iconic gathering space for both visitors of Radio Park and the whole of West District. Street-oriented commercial spaces and a pedestrian-oriented public realm will frame the surrounding developing Broadcast Avenue Main Street and 78 ST SW, and contribute to the overall vision of West District as a vibrant and complete neighbourhood.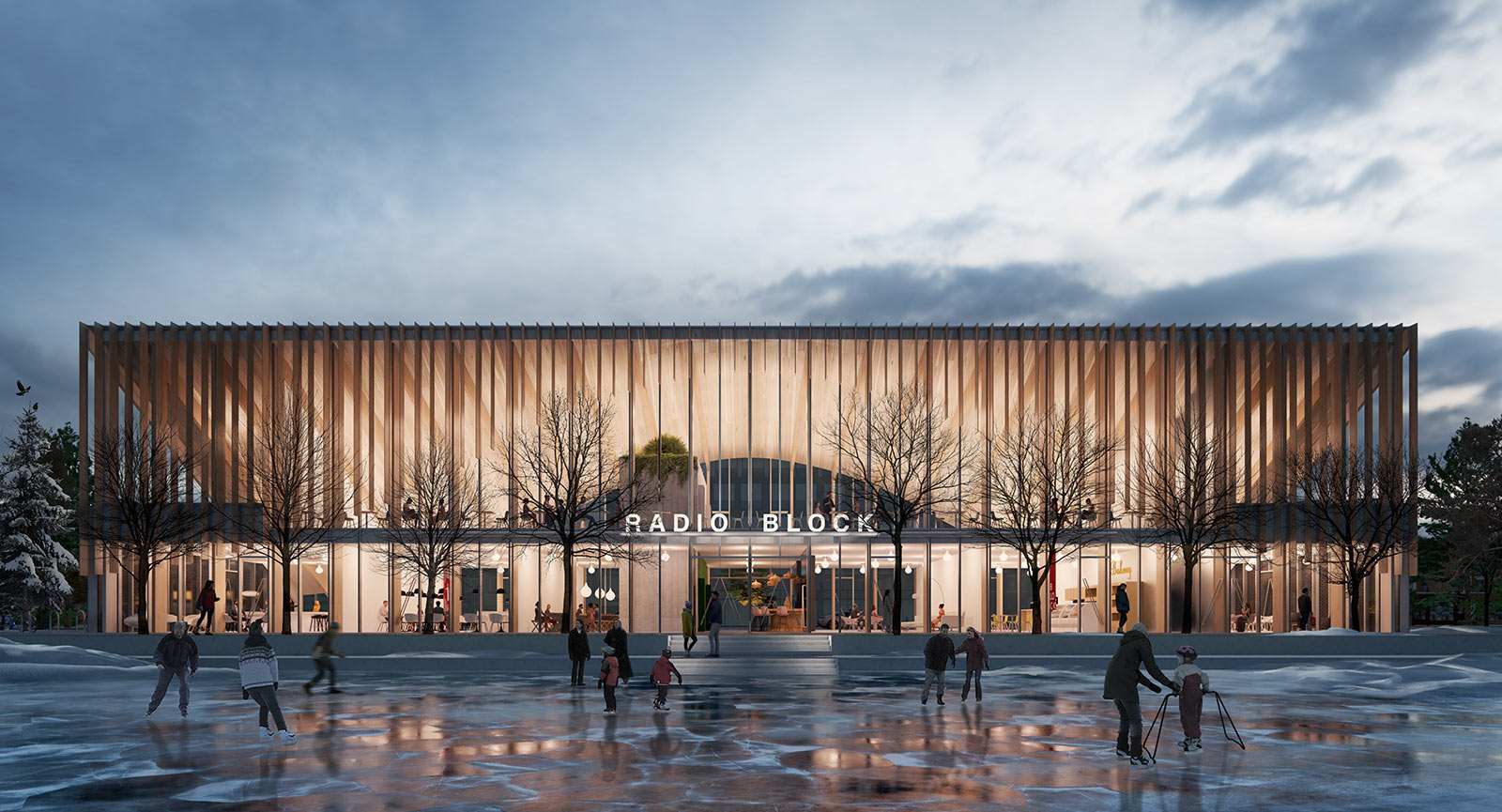 Project Team Contact
Phone: 587-747-0317
Email: engage@civicworks.ca